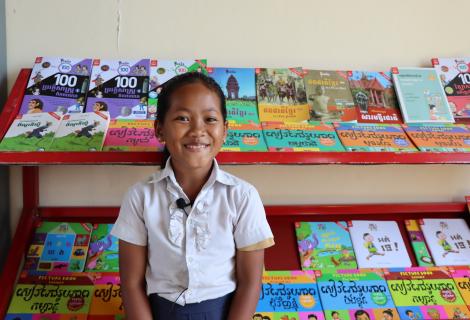 Strengthening access to quality education for children in Koh Kong Province, Cambodia
Funded by Guy's Trust, Implemented Partner PfDA
Downloads
Project Aim
To construct a school building with 5 classrooms in Ta Meak Primary School to support more than 105 students to have access to proper school building and basic hygienic facilities and playground.
Outcome
Outcome 1: 105 children in Ta Meak Primary School can enjoy better quality education through improved classroom facilities, school equipment and a playground.
Build one-five room school building in Ta Meak Primary School
Classroom materials (tables, chairs, white board, and small background)
Provision of learning materials including reading books, education toys and book shelve
Train teachers on resilience local life skill teaching and learning metholodology
Outcome 2: Students and teachers at Ta Meak Primary School benefit from improved quality of teaching and learning
Setting up of school garden for local life skill training
Outcome 3: School governance is strengthening through training on core rights in school, and accountability of local authorities is increased.
Training to school support committee on promoting rights in school assessment and influencing skills
Support school support committee and school management to review and include the assessment result into school improvement plan
Organize forums on quality public education at school level, district and provincial level