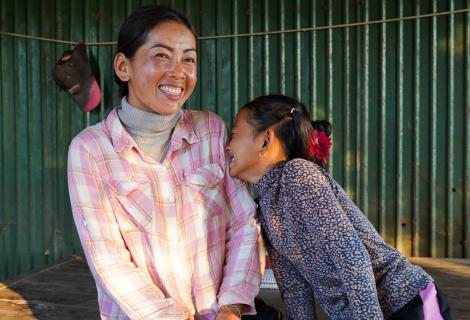 ActionAid Cambodia Annual Report 2021
Catalyst For Social Change
Downloads
Welcome to ActionAid Cambodia's Annual Briefing Report 2021. This year marks the 17th year of our human rights-based approach to development in Cambodia. As described in this report, we had made stronger partnerships with ministries and local government and expanded our engagement to 10 provinces as well as in the capital city of Phnom Penh. 
Despite the ongoing challenges and impacts of COVID19, we had reached 63,203 rights holders and stakeholders, including smallholder farmers, fisherfolks, youth, children, women, teachers, and local government officials. Kep was a province we are working with to promote reliant livelihoods with community fishery groups. 
ActionAid Cambodia, as part of the Global movement, has continued building local champions for sustainable development. Our efforts focused on empowering catalysts for change such as community-based right defenders, advocates, women champions and youth champions in agroecology, fishery, local life skill training in schools, disaster risk reduction and climate change, humanitarian response, worker's rights, and gender-based violence. This report provides more information on the results we have achieved with and through them. 
We are witnessing an economic downturn, the rise of real inflation and shrinking access to resources of common for sustainable livelihoods and shrinking political space for civil society actors. ActionAid Cambodia continues our commitment and actions to strengthen the capacity and active agency of people especially women and those who are living in poverty and exclusion to assert their rights. We continue joining hands with the Royal Government of Cambodia and sub-national and local authorities to bring about sustainable development in Cambodia.