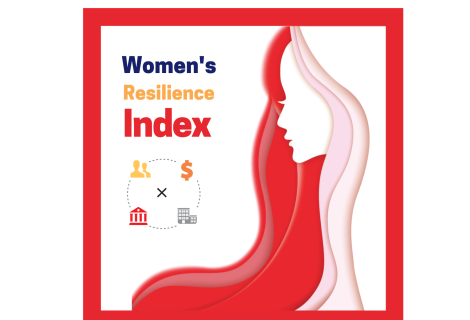 Cambodia Women's Resilience Index 2022
Cambodia is prone to disaster and highly vulnerable to the impacts of climate change. In considering the combination of a country's vulnerability to climate change impacts and readiness to improve resilience, Cambodia ranks 152 out of 181 countries (score 38.4), according to the Worldwide ranking by ND-GAIN Country Index in 2019.
Downloads
The lower the score, the more vulnerable and less resilient a country is considered to be. The 2022 Cambodia Women's Resilience Index (WRI) measured that local communities of Cambodia in four provinces had a resilience index score of 0.57, with men more resilient than women (0.60 vs 0.56).
Vulnerable and marginalized people, especially women are often more severely affected by climate change, due to the nature of vulnerability. Gender-based inequities lead women to face more adverse climate change impacts than men. Remarkably, women are particularly exposed to disaster risks and suffer more in terms of access to resources, healthcare, safety, and security. Livelihoods are often negatively affected and the work burden for women and girls increases during and after disasters, as they are typically responsible for securing fuelwood, water, food, and being primary caregivers. While women's vulnerability is frequently highlighted, their contribution to building disaster resilience has often been overlooked, and they have been largely marginalized in the development of DRR policies and decision-making processes.